Between May 17th and 19th around 30 students from PoliMi, NTNU, HPI and TUB met in Berlin for a 3 day workshop. The event was organized as part of the lecture series "Critical Infrastructure & Digitalization (CID)" organized by ide3a.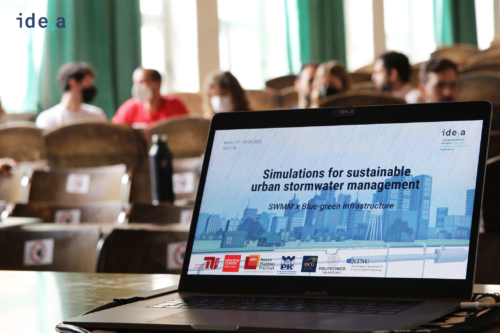 On Day 1 a workshop on "Simulating Urban Storm Water Systems and Green-Blue Infrastructure" was conducted by ide3a ambassadors Siling Chen, Florian Brokhausen and Dóra Hegyi. The workshop was followed by a campus tour at TU Berlin and a get-together.
The testing of our prototype of the serious game "ConnectiCity" was the start of Day 2. The students played the prototype and gave us helpful feedback on the further development of our game. The Regenwasseragentur Berlin gave the participants of the CID course a three hour tour through the area of Rummelsburg. The area was designed and constructed in the 90s and is a showcase for various green-blue infrastructure measures such as green roofs and bioswales.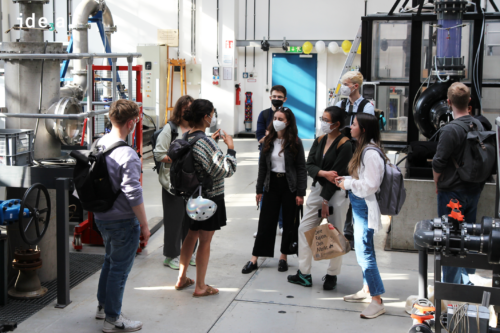 A workshop on "Urban Storm Water Systems and Green-Blue Infrastructure" on Thursday concluded the event and all students headed back home. We appriciated the opportunity to hold an in-person event to meet the students while having an otherwise online-course. That way the students from the partner universities can participate in the lecture series without coming to Berlin each week.