e-research
Within ide3a a team of international experts works to deepen the knowledge on the digitalisation of critical infrastructure and on how digital teaching formats can succesfully be used to convey this knowledge.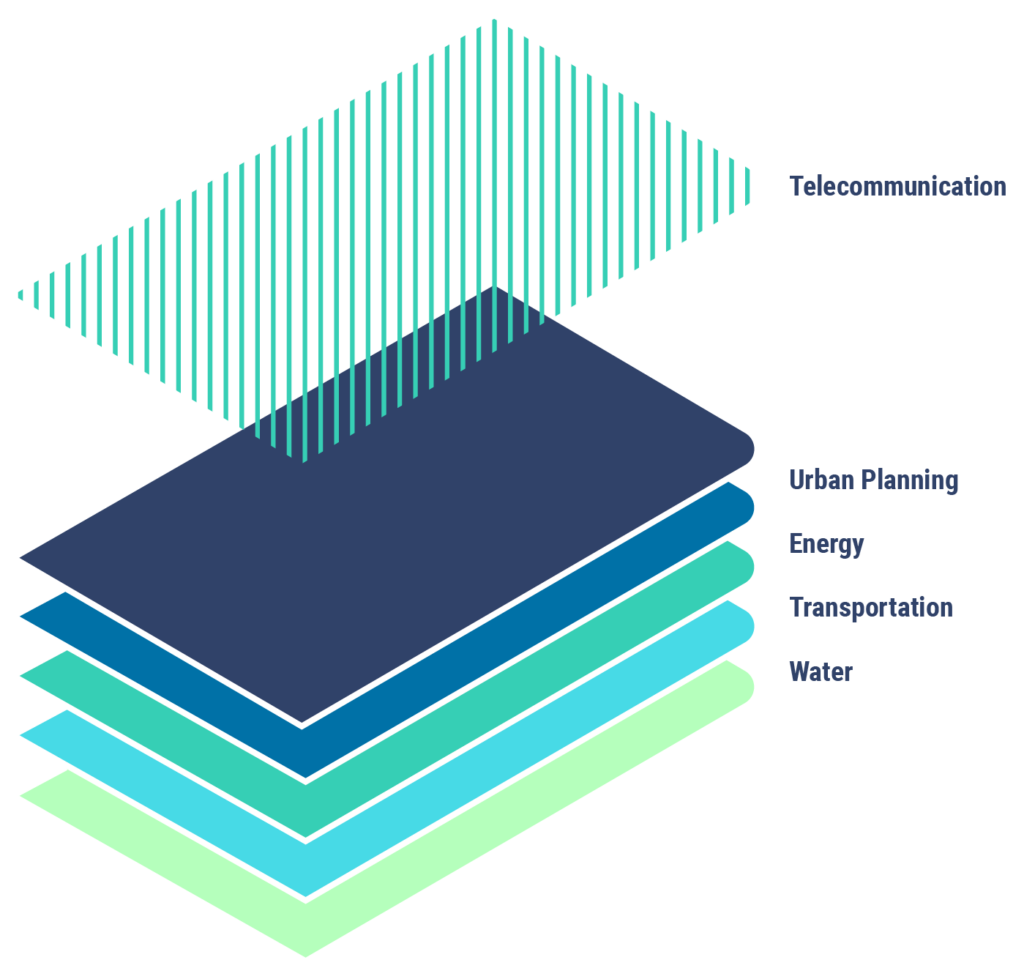 The topic "Critical Infrastrucure & Digitalisation"
The ide3a consortium's mission is developing learning and research content on the topic of critical urban infrastructure and digitalisation. Urban critical infrastructure systems of interest include water networks, energy grids, sensors / telecommunication networks, transportation systems, and green infrastructure. New digital technologies for advanced modelling and management of these systems, with primary focus on their inter-connections and dependencies constitute the research core in ide3a. Ultimately, ide3a explores the opportunities and challenges brought by the digitalisation of urban critical infrastructure systems, e.g., through the use of digital sensors, IoT, and advanced analytics tools, to foster sustainability, resilience, and inform decision making in these multi-stakeholders systems.
Serious Game
ConnectiCity is a serious game to support teaching and learning of topics of connected critical infrastructure in urban settings.
It will be developed by the ide3a project partners, used for education and published as an opensource game. The game will be a multi-layered digital, open source, serious game to enable scenario analysis, simulation, and optimisation of urban critical infrastructure systems under heterogeneous social, technical, and climate scenarios. As part of the urban environment this includes interconnections with other critical infrastructures (e.g., electric grid, telecommunication networks, mobility, ecology and other urban networks).
Publications
Our international experts regularly publish their research results on digitalisation of critical infrastructure at conferences and in journals.